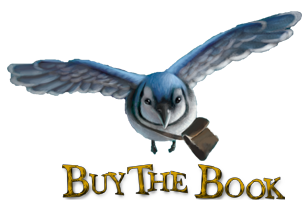 NOW AVAILABLE FOR DOWNLOAD: TEACHER'S GUIDE
Running to save his life, Aldwyn, the street-wise orphan cat, ducks into a strange store. Moments later Jack, a young wizard-in-training, comes in to pick out his familiar – a magical animal companion. Aldwyn's always been clever. But magical? Apparently Jack thinks so—and Aldwyn is happy to play along. Anything to get out of town!
Once home with Jack in Stone Runlet, Aldwyn thinks that he's got it made—a life of ease with a boy who loves him. He just has to convince the other familiars—the know-it-all blue jay Skylar and the friendly tree frog Gilbert--that he's the telekinetic cat he claims to be.
Then, after the sky lights up with an omen, the unthinkable happens. Jack and the other young wizards are captured by the evil queen of Vastia. Together Aldwyn, Skylar and Gilbert must save them—but how?
On their thrilling quest across the land, the familiars will face dangerous foes, unearth a shocking centuries old secret, and discover a mysterious destiny that will change them all forever.